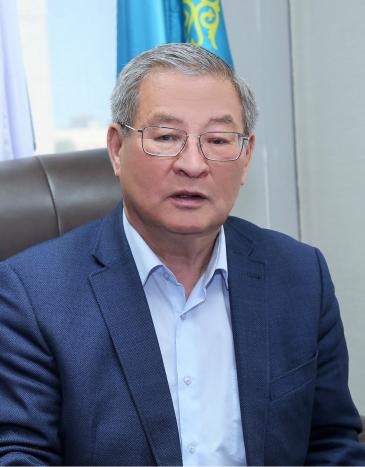 Orazbek Bekbas Telbaevich
The Ombudsman of JSC "Samruk-Energo»
According to the Ombudsman (further – the Provision) of JSC "Samruk-Energo" (hereinafter – the company), the Ombudsman - a person appointed by the Board of Directors, whose role is to advise applicants to it's employees and assist in the resolution of labor disputes, conflicts, problematic issues of socio-labor character, as well as in compliance with business ethics employees of the company.
In accordance with the regulations, the main task of the Ombudsman is to ensure compliance by the employees and officers Code of business ethics and an explanation of its provisions, assistance to workers and officials of the Society in the prevention and resolution of corporate conflicts and conflict of interests, assist employees and officials of the company in the reports about illegal activities in Society. At the same time, according to paragraph 15 of the Regulation, the Ombudsman is obliged to ensure the anonymity of an employee or official who has applied for a violation of the provisions of the Code of business ethics, the legislation of the Republic of Kazakhstan and internal documents of the Company.
Please contact the Ombudsman's hotline +7 (7172) 69-23-56 (Bekbas Orazbek Telbayevich) for any illegal actions of officials and other employees of the Company, as well as by e-mail o.bekbas@samruk-energy.kz for receiving written requests.
Download: Main functions of the Ombudsman